Enjoy unforgettable experiences with us!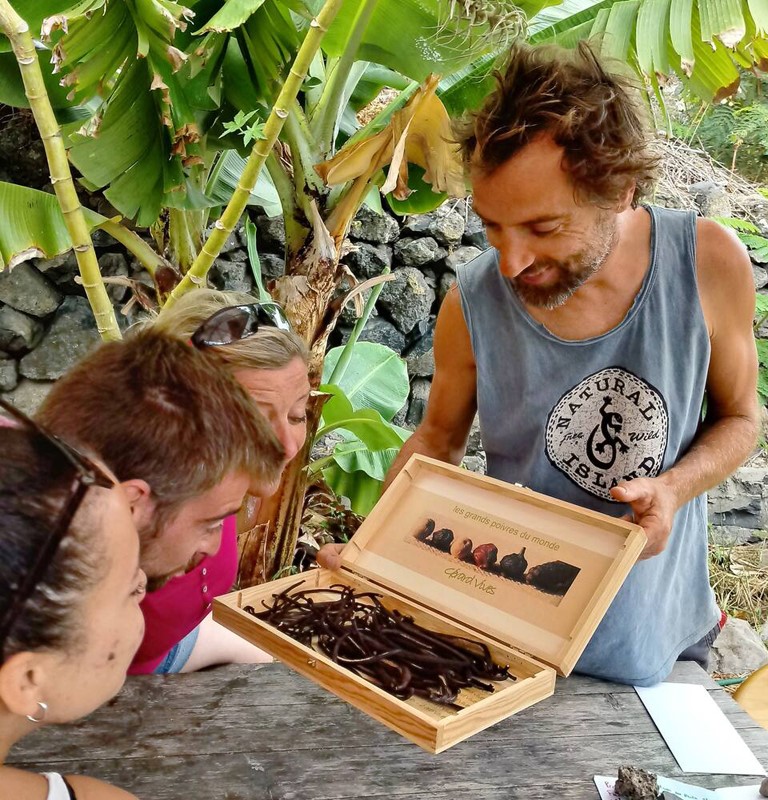 VISIT
Edible forest and vanilla plantation
Come and discover one of the most precious and prized aromas in the world: the vanilla!
Visits available every Tuesday and Thursday at 10 am for individuals or groups.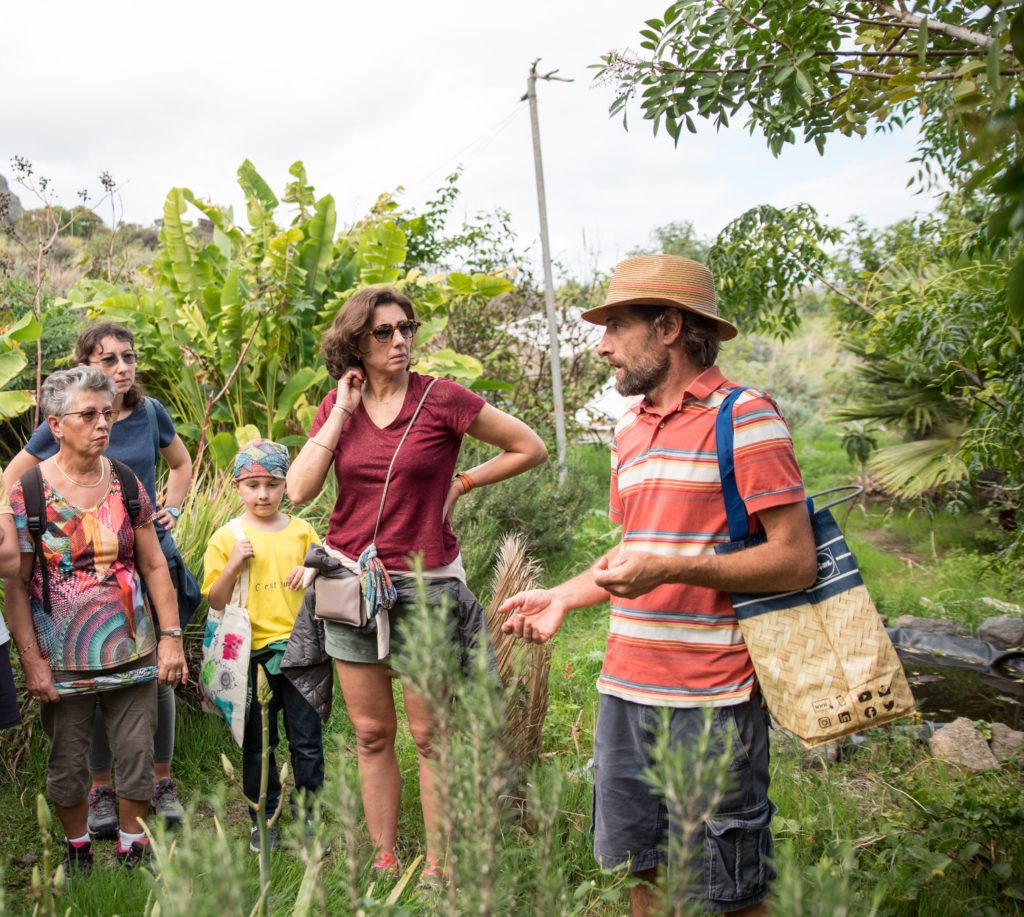 WORKSHOP
Discover permaculture with your 5 senses
Permaculture invites us to develop new ways of thinking about the interactions between humans and the planet. We will share our experience of transforming a desert land into a thriving oasis, and you will be able to use your five senses to discover and experiment with ideas and techniques for caring for the land and its inhabitants.
---
---
---
OUR PROJECT IS BASED ON THE THREE ETHICAL PRINCIPLES OF PERMACULTURE : take care of the Planet, take care of the people and share the ressources.
Los Silos is a village of 4000 unhabitants with a lot of energy. It is situated on the Northern coast of Tenerife, a beautiful region preserved from the mass tourism invasion. Los Silos has a lot to offer ; a farmers market every Sunday, festivals, carnavals, tradional celebrations… Many possibilities to enjoy an enriching stay and to get to know the local culture.
Los Silos village is situated at the foot of Teno massif hides a valuable and interesting natural richness in fauna as in flora. The lush laurisilva forest contrasts with the coastal arid land which still host areas of different kinds of spurges. Steep gorges make the link between the high lands and the wide coast.