A permaculture project in Los Silos
From the desert to the forest
Since 2014 we work at Finca la Canopea to give life to a nearly desert land of 1 hectare… with the aim to gaze at a beautiful canopy within 2 decades !
The canopy is the high level of a forest where the crowns of the trees meet the sky, and for us it symbolises the most advanced and richest phase of reforestation, hence the choice of the name of the farm.  The canopy hosts a unique and diversified fauna and flora that can not be found elsewhere. Moreover the canopy is an important ecological element, it covers the forest ground and protect it from the strong winds and storms, it also avoids the sunlight to reach the ground.

In the past our land has been farmed with orange trees on a conventional way and has been abandonned during several years. When we settled in we faced a very poor, compact and devastated land with nothing more than weeds, shrubs and a handful of trees. With the help of permaculture, an ecological approach and our vision of a sustainable way of life, we have the goal to reforest the land and recreate a natural ecosystem where plants, autochthonous fauna and human beings can live again together and grow in harmony.
Permaculture goes beyond organic farming.
Permaculture is based on three ethical principles, inherited from traditional societies:
TAKING CARE OF THE EARTH
The earth is a living entity that breathes. Without a constant and conscious care its living capital decreases more and more.
TAKING CARE OF THE PEOPLE
If people satisfy their necessities on a simple and compationate way, the environment around them will thrive.
SHARING
There are seasons of plenty that invite us to share with people around.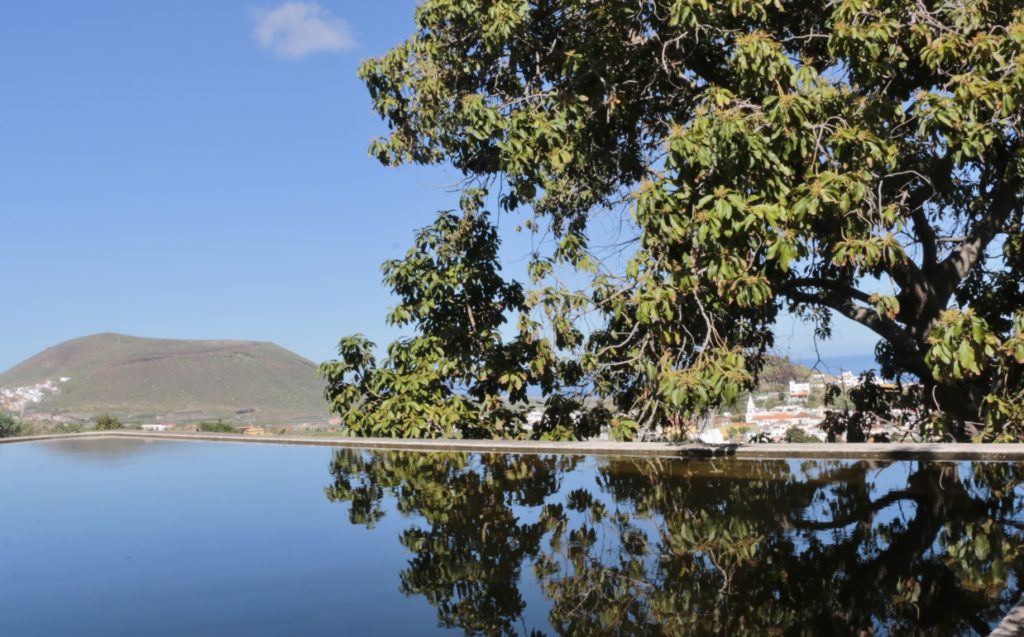 A team of creators
Pascal
"I was born in Belgium in 1975, have a background in forestry and obtained a design certificate in permaculture in 2008. My collaboration for several years with environmental NGOs such as Greenpeace and WWF allowed me to broaden my knowledge on all issues related to the respect and protection of nature.
I live in Tenerife since 2011 and am co-founder of the permaculture project "Finca la Canopea" where, on an almost deserted plot of land, I gradually recreate since 2014 a small subtropical paradise, integrating a multitude of varieties of fruit trees and useful plants. "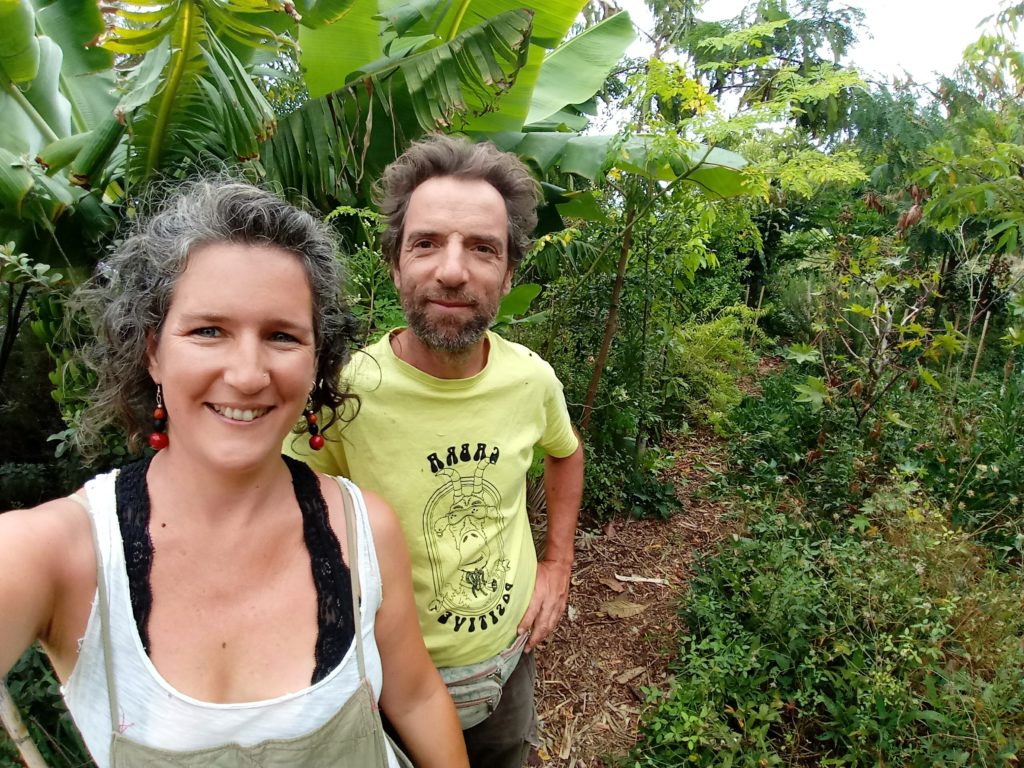 Bénédicte
"Born in Belgium in 1982, I graduated in social communications, socio-cultural animation and lifelong learning in Brussels. I worked and collaborated with numerous associations involved in citizen participation, environmental awareness, international cooperation and experience-based education.
I have been living in Tenerife since 2012 and I am co-founder of the educational association La Canopea. My mission is to develop learning spaces where people are the protagonists of their growth, and to create horizontal, inclusive and participatory educational projects using the arts and creativity as fundamental tools".
"The best time to plant a tree was 20 years ago,
the second best time is now".
Power of trees

Between 2014 and 2022 we planted more than 500 trees of all kinds on the farm.
The earth needs trees
Trees are not only irreplaceable for us, they also help to maintain life in general on Earth. Animals and grounds depends mostly on healthy forested zones, so without forests, species have no place to live and the earth looses its fertility, what then causes an environmental desiquilibrium that intensifies climate change.
We depend on trees
Trees are an important element in the natural landscape, they prevent the erosion and provide a shelter against the clement weather to an all ecosystem in their crown and in the undergrowth. They also play an important role to produce oxygen, to reduce carbon dioxide in the atmosphere, to moderate the temperature in the ground and to stock the water ressources.
Big loss
A study leaded by Yale University estimates that they are about 3 trillions trees on Earth, and its number has beeen reduced by 46 % since the beginning of human civilization, giving an average 422 trees per person, but, every year about 15.000 trees are lost.