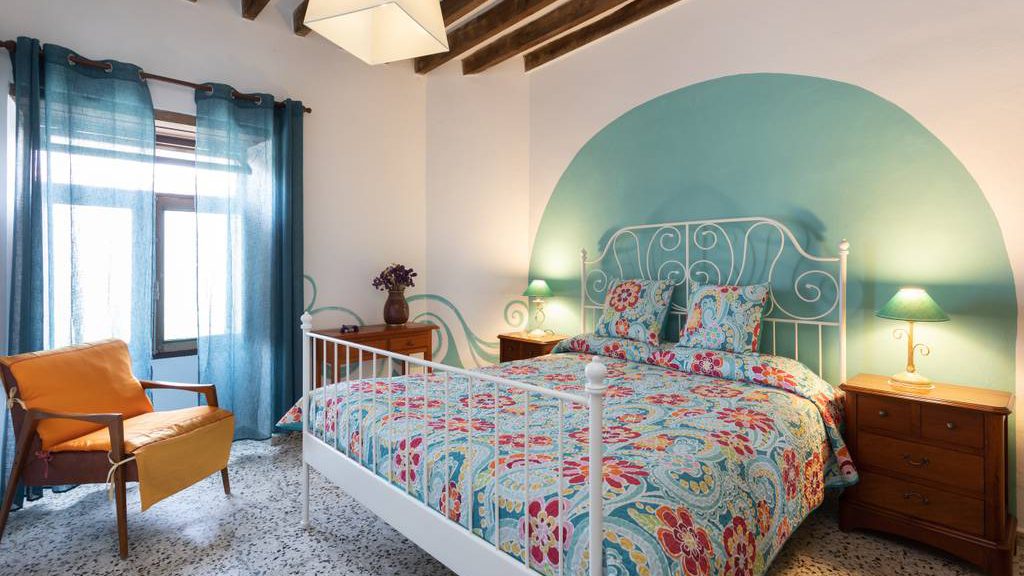 Agritourism
For your holidays we offer a little independent house with two bedrooms, with the possibility to host till 5 persons. Our finca is situated in a very privileged site, in a region of high naturalistic and lanscape interest, with a nice climate all year round. We offer to our guests a quality stay, focused on the discover of activities in the nature, the respect of the environment and the sharingof vision and interests.

DREAM HOLIDAYS IN ECOFINCA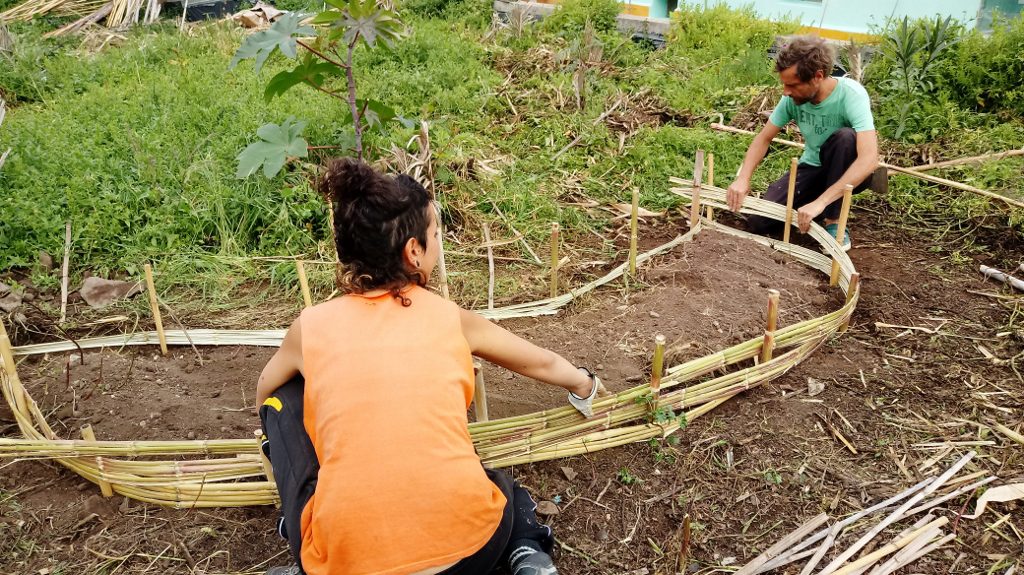 Volunteering
To transform a desert in a forest there is a lot of work to do ! We receive motivated volunteers to give us a hand. The work varies according to the seasons and the necessities.
Our volunteers are part of our project and the team, we introduce them to the local culture and give them all the information to discover the best way to visit the island !
GIVE US A HAND : GET INVOLVED IN OUR PERMACULTURE PROJECT !
:: MORE INFORMATION ABOUT AGRITOURISM ::
Thank you Bene and Pascal and family for a very relaxing stay at your casita. We enjoyed the nature and beautiful hiking trails, the friendliness of the town and the atmosphere of your place very much. Hope we can come back one day!
With our 1,5 year old son we really enjoyed hanging around in the garden and playground which is perfect for kids (and their parents!) Too bad we have to go home tomorrow because we would have enjoyed staying here for some days more. Thank you Bene and Pascal and good luck with the finca and all your trees!
The house is an old house recently refurbished with a personal style. Including two bedrooms, a fitted kitchen-dining room, a living room, a bathroom, a little terrace, and a garden, the place is perfect to have quiet holidays close to the nature.
"We spent 5 nights at Benes place with our 11 months old daughter. Very nice apartment with a lot of helpful stuff for our daughter, babybed, highchair, toys, baby bathtub…
Lovely funished and well equipped kitchen!
Bene and her family welcomed us warmly, had good advices for tracking in the area.
Beautiful garden as well.
We really enjoyed the stay!"
"As beautiful as on the pics, we recommend to stay with Bene an her family. Nice surroundings, away from the overcrowded places."
"Nice, comfortable place decorated with lots of character, in one of the most spectacular locations on the island, with lovely, communicative hosts. Was there for just two nights and spent all of our time exploring the awesome area, but would love to come back for longer and learn more about their interesting permaculture projects!"